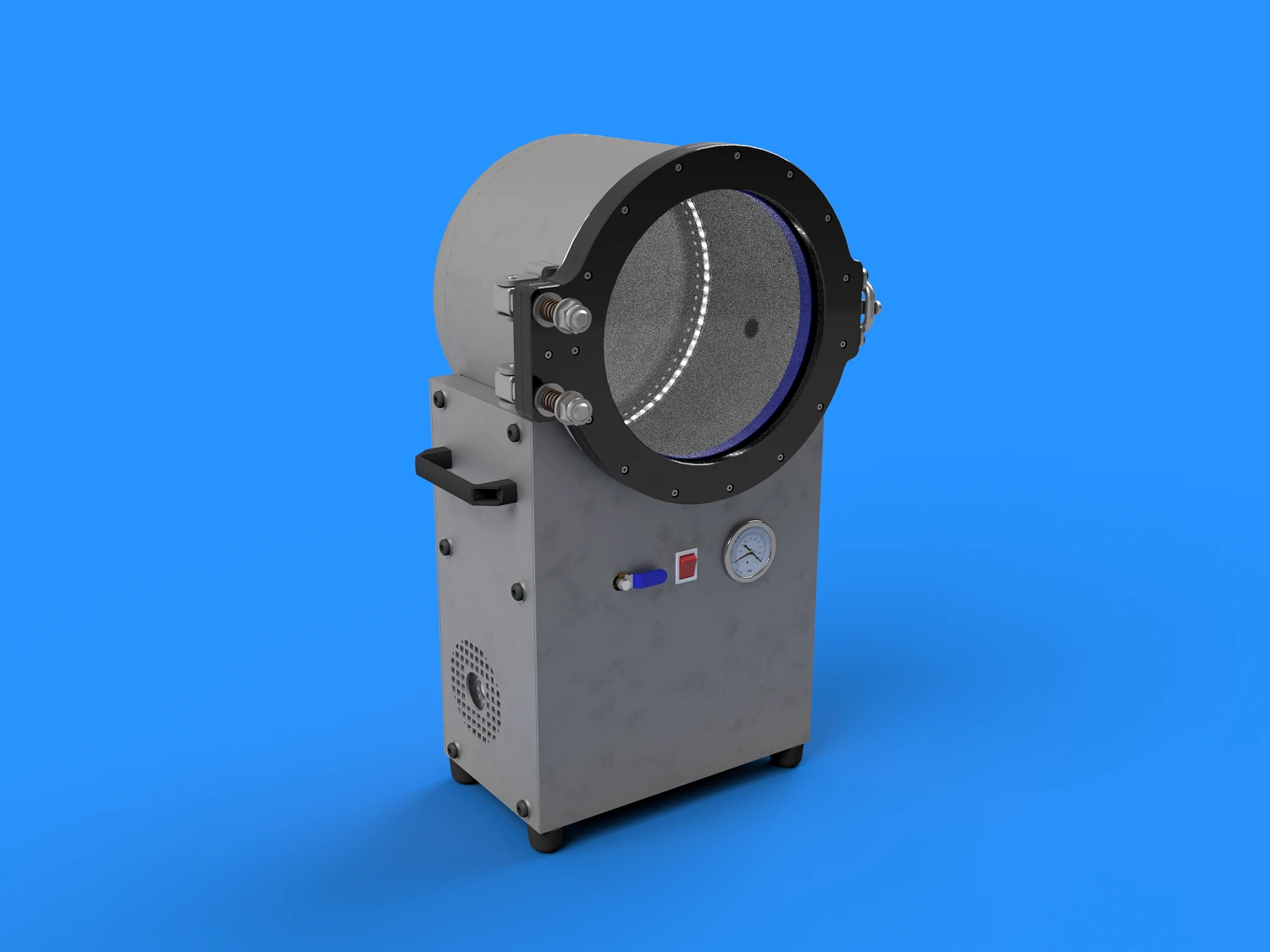 YellowVacuum™ robust machine for vacuum casting
YellowVacuum™ is a simple vacuum machine for small scale vacuum casting production of prototype parts. It uses a high-performance vacuum pump, thanks to which it is possible to degas high-viscosity materials like rtv-2 silicones and polyurethanes.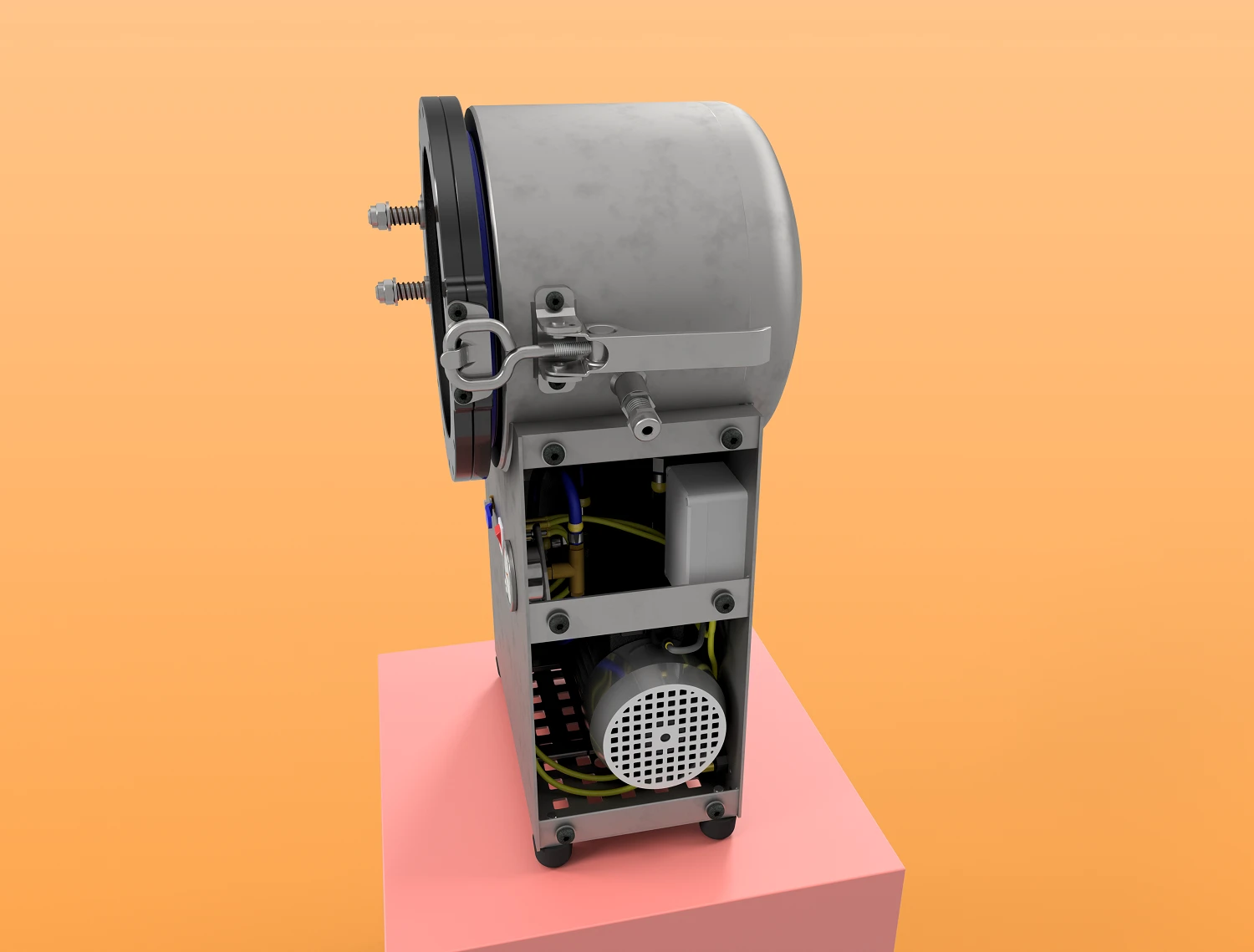 Unlike other products of this size, the YellowVacuum™ is equipped with a convenient way to open the glass doors, which makes working with the machine much easier.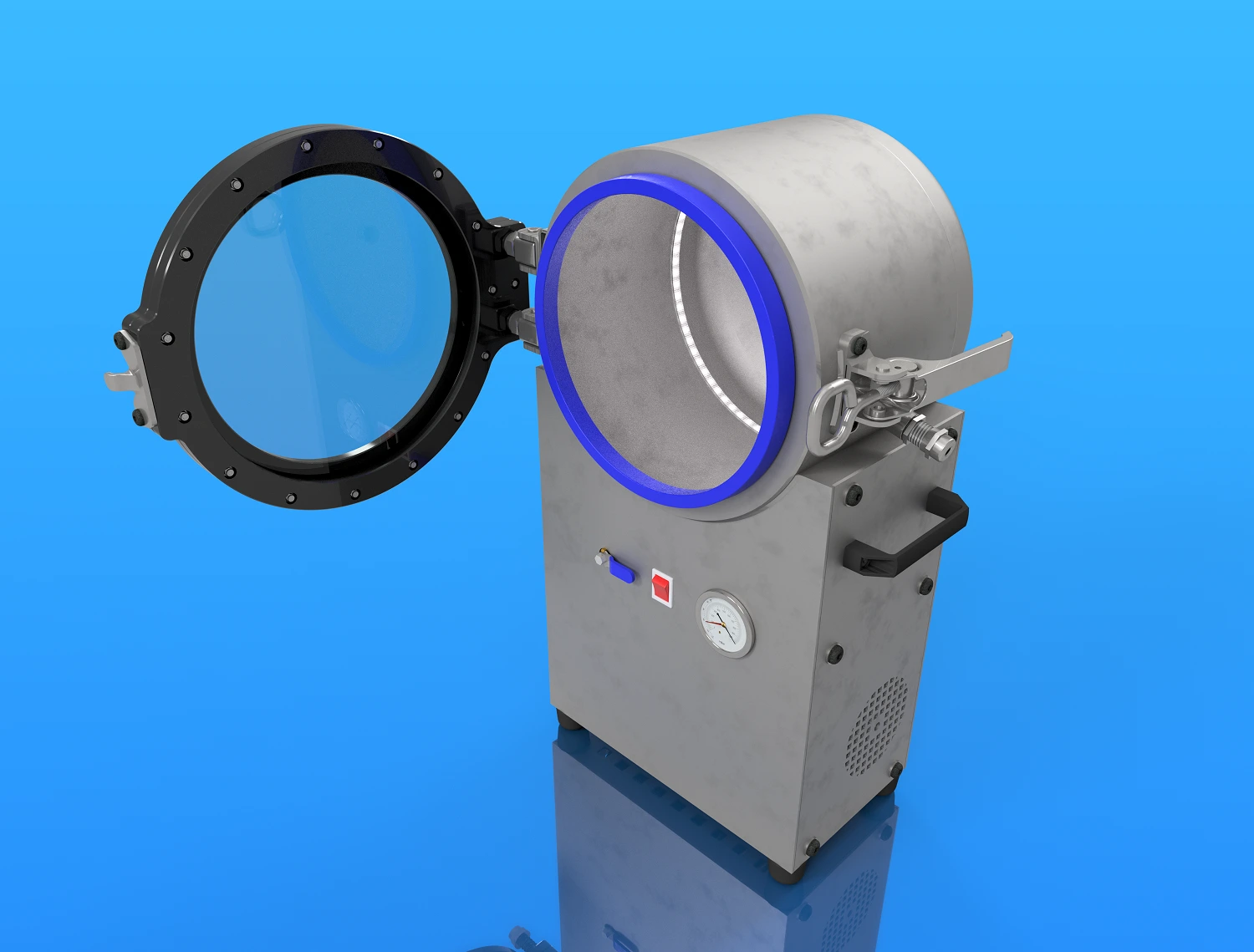 The working chamber is equipped with LED lighting, which improves the visibility of the degassed material.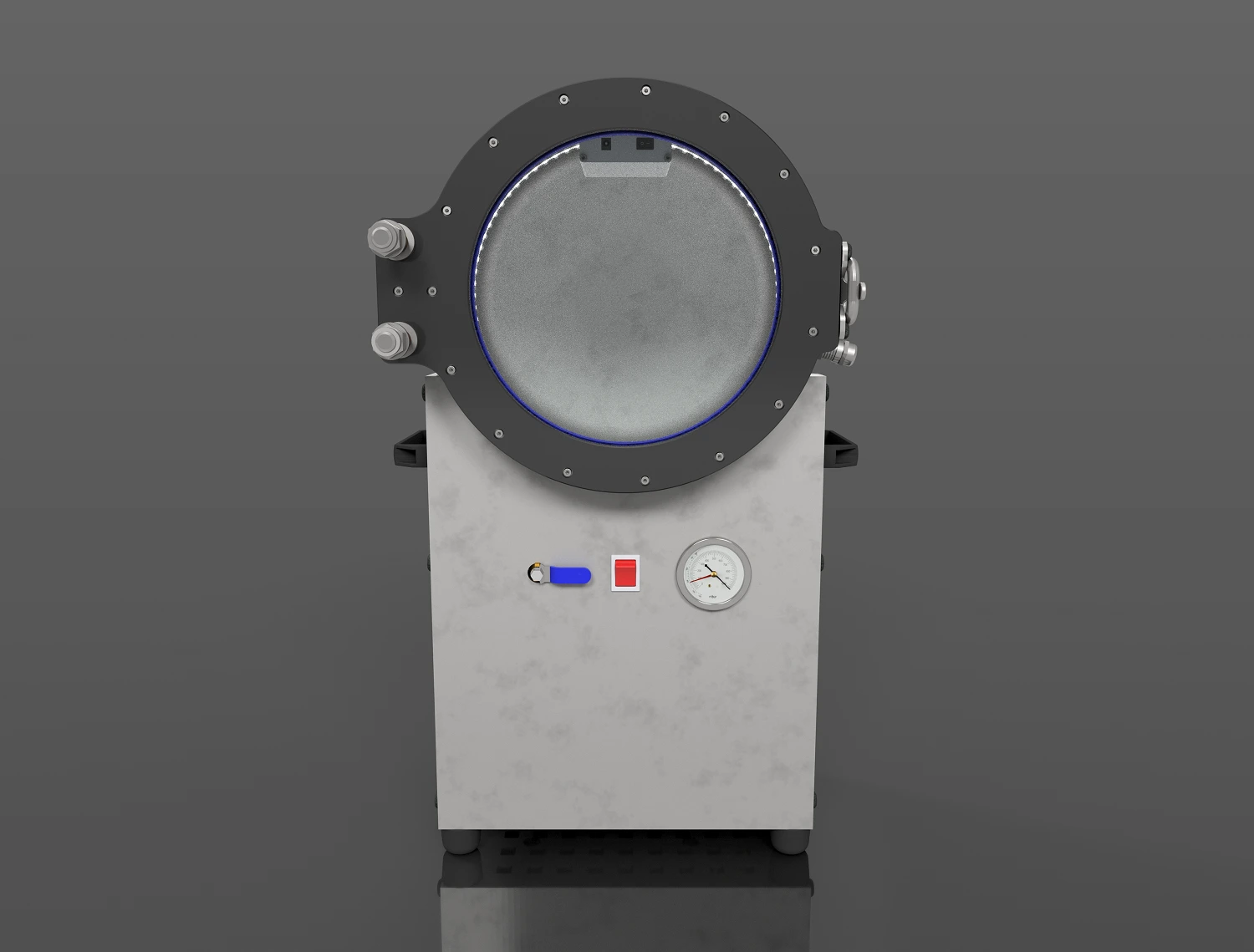 All valves, switches, gauges and side feed chanel are easily accessible and side doors allow for convenient pump servicing.
The machine is made of stainless steel, which is characterized by high resistance to environmental conditions and guarantees trouble-free operation for years